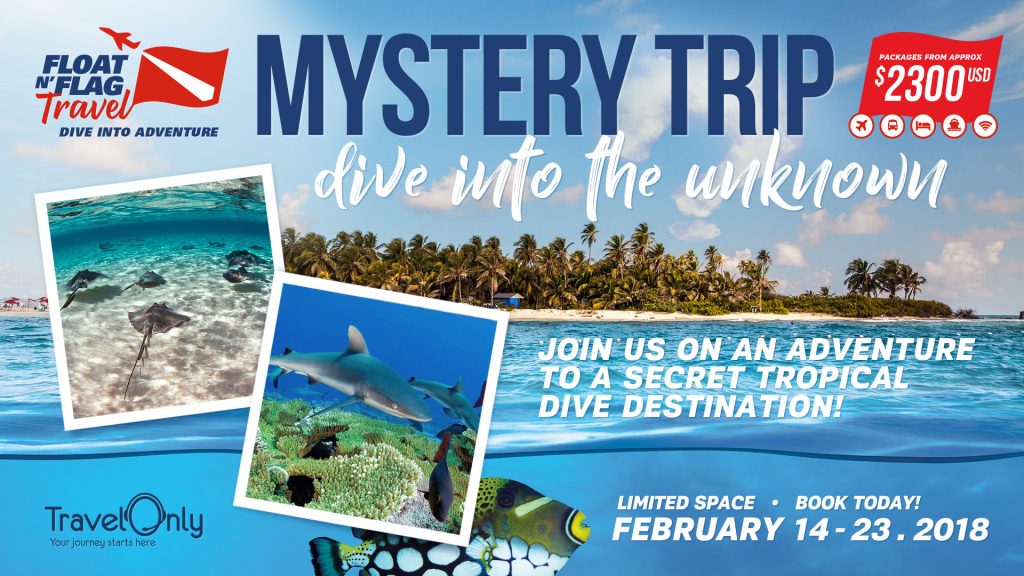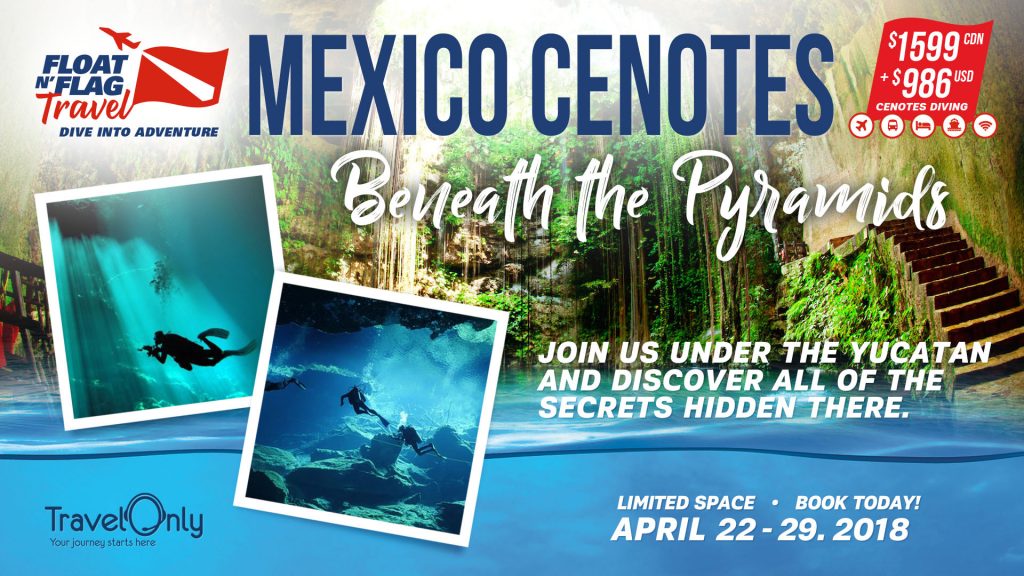 Other Scuba diving trips (more info will be posted as available) you can get your name on the Pre-Trip list for any of these trips. Please use the International Trip sign up form. Want to set up an appointment to chat travel? Email Tammy: tammy@floatnflag.com and we will get something on the calendar and plan out your next dive trip, either a group trip with us or a custom excursion (all part of the service at Float N' Flag, your 1 Stop Shop for all things diving!)
Trips. Trips and More Scuba Diving Escorted Trips
Lots of amazing destinations to come along with us on!
For some of these quick selling trips, you will want to register ASAP.

The trip sign up form can be found here.

 If you would like your name to be added to a list for more info and/or questions, please fill out this

form

.
Mystery Trip – February 2018

Mexico Cenotes – March/April 2018

Vancouver June 2018

Galapagos – Galapagos Sky October 2018

Cayman Combo – November 2018 (Cayman Brac / Little Cayman)

Raj Ampat, Arenui Liveaboard (11 nights on board) Jan 4 – 20, 2019

Truk – April 2019 (land-based diving + Liveaboard)

Bonaire – April 2019 -End April

Fiji  – February 2020