Owner, Course Director
Brad Snyder
Brad has often said "I wish I started diving when I was a teenager", but like many others who took up diving later in life, he is making up for lost time. He was hooked from that first moment underwater. The sense of weightlessness and peaceful quiet set the stage for the exhilaration and discovery that was to follow. The first few years as an open water diver were primarily in cold Canadian waters. Since those days, it's been a continual journey of discovery, exploration and trying new things.  Brad now enjoys many types of diving, including simple recreational diving, Rebreather, OC Tec/Trimix, Cold & Warm water, Ice diving, Underwater Photo & Video dives and so much more. The store is a 100% AWARE facility, and has been actively advocating for the environment, especially Shark Conservation and Dive Against Debris, with Brad teaching both of these specialties.  FNF has also officially adopted Gullivers Lake as their site under the ADOPT-A-DIVESITE program, and Brad organizes annual clean-ups and encourages the team to always leave the site in better shape than when they found it.
While Brad is a PADI Course Director, he still feels the same thrill watching a new diver take their first breath underwater in the pool, and is often active in entry level classes. Equally exciting is watching the excitement build for someone diving on their first shipwreck in Tobermory, participating in a new drift dive in the Niagara River, or taking their first underwater photo of some cool creature in the South Pacific.
His favourite local dive sites include the Arabia in Tobermory, the Daryaw in Brockville and The America on the US side out of Rockport. The wrecks of Bell Island, Newfoundland, are also spectacular. For warm water diving, the volcanic island of Saba in the Dutch Caribbean is one of his favourite warm water dive adventures, as the amazing diving with Sea Saba is only rivalled by the awesome topside experience.
For photography, Wakatobi in Indonesia can't be beat, and for larger stuff, the Galapagos Islands are still one of the best havens in the world.
Now actively involved in leadership training, Brad enjoys sharing his teaching and diving experience with others so they are well equipped to go out into the world and share this amazing sport with others by turning their students into great divers!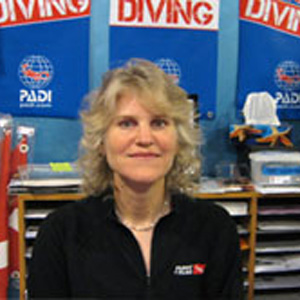 Owner, Master Scuba Diver Trainer
Tammy Snyder
Tammy is the "behind-the-scenes" presence of Float N' Flag and her contributions have contributed to the ongoing growth of the business. Tammy began to dive in 2007, encouraged by the viewing of her husband Brad's videos upon his return from various dive trips.
Tammy immersed herself in the underwater world, gaining experience through diving and expertise through taking courses on an ongoing basis. This culminated in her becoming a PADI instructor in 2010.
Tammy enjoys working with new divers, both in the pool, during confined water sessions, and at Gulliver's Lake, during check-out dives.
With each dive trip, Tammy is gaining valuable experience in dive travel. To date, her favourite dive sites can be found in the waters around Saba, especially Diamond Rock.
Her love of diving has expanded with her Tec training and now enjoys coldwater diving, which has shocked many people. Never say never! She most recently has launched a new division for the shop, Float N' Flag Travel.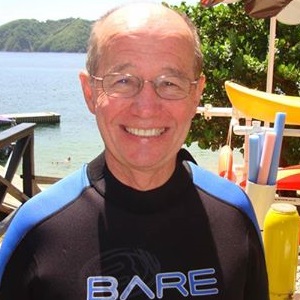 Course Director
John Swanson
Residence: Burlington, Ontario, Canada
1984 — Certified as an Open Water diver
1990 — Became a PADI Instructor
Became a DAN member & DAN Instructor
1994 — Became a PADI Course Director
Became a DAN Instructor Trainer
2014 — Became a EFR Instructor Trainer Examiner
2016 — Became a DAN Examiner
Travel: have had the opportunity to take part in many dive trips in the Caribbean and the Pacific
Favourite Destinations: Little Cayman and Palau
The best dives are anywhere that I can use my underwater camera.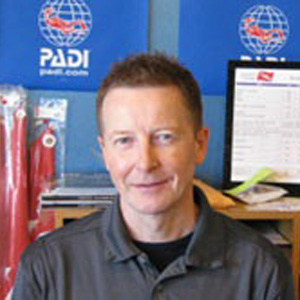 IDC Staff Instructor
Michael Matthie
Michael, as an Staff Instructor, is a regular participant in our open water classes, refresher classes, Discover Scuba sessions and our Wednesday nights at Gullivers. When not in the pool or assisting on the shop floor, Michael can be found in the service lab working on your dive gear.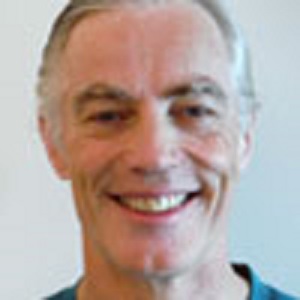 Master Instructor
Paul Finch
Paul has been with the Float n' Flag team since 2003 and has achieved the PADI Master Instructor rating. He holds numerous instructor specialty certifications, including Deep, Wreck, Night and Cavern, and enjoys teaching divers at all levels, from those experiencing SCUBA for the first time in Discover Scuba programs, through to Instructor Candidates. Paul really enjoys the energy and excitement of new divers, those enhancing their range and capability through continuing education, and those moving to professional level certification.
Paul holds PADI Master Scuba Diver and IANTD Advanced Nitrox and Tri-mix certifications. He is also Full and Stage Cave Certified through NSS-CDS. There is not much diving Paul does not enjoy and is active throughout the season both at home and abroad. Locally, a few favourite dives include the Forrest City and Arabia at Tobermory, and the Rothesay and Daryaw at Brockville. Further afield, Paul enjoys diving the Caves and Keys in Florida, and the many dive sites around the island of Saba (now a firm favourite).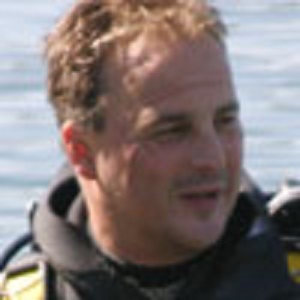 Master Instructor, Tec Instructor
Trevor Kutcy
Trevor began his dive career while on a holiday to Cuba back in 2000. He was immediately enthralled with the opportunity to explore an underwater environment that most people only dream about.
Trevor progressed through the PADI ranks to become an instructor in June, 2010. He feels that dive education is a life-long process as the ability to learn something new on every dive or in different environments is always there. He is always pursuing the next level in his personal training as well. Trevor is an accomplished technical and tri mix diver/instructor as well as a certified cave diver. His love and passion for diving translates into a desire to work with all divers and to share his knowledge and experience to assist them in their own personal growth.
With a strong attraction to wreck diving you can usually find him poking around sunken ships in The Great Lakes and The St. Lawrence River locally. His other favourite wreck diving locations include Bell Island, Newfoundland with the top of his list being Truk Lagoon in the South Pacific. He is also very passionate about caves and exploration diving as well as Shark and Ocean conservation.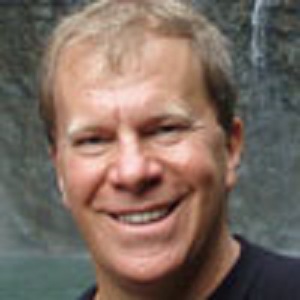 Master Instructor
Mark Cline
Mark has been a scuba diver since 1979 and has hundreds of dives under his belt. With dive experiences across the Caribbean, Mexico, south east Asia, Hawaii and Canada, Mark has been able to experience some of the most enjoyable and interesting dives available. As a long term Float N' Flag client, Mark decided to re-certify as a PADI open water diver in 1999 and continued his PADI training over the following years, reaching Instructor status in 2007. Mark continues to thrive on the excitement of diving, the enjoyment of helping others as they embark on and continue their diving education, but mostly, he enjoys the pure FUN of diving.
Mark is a PADI Open Water Scuba Diving Instructor, with certifications to instruct various speciality courses and is an Emergency First Response Instructor. He is currently working on his Master Scuba Diver rating and plans to continue his educational journey to becoming a IDC Staff Instructor.
Mark's favourite dives include the Niihau dive in Kauai Hawaii and the Manta Ray dive in Kona Hawaii, the amazing waters of Sipadan in Malaysia, diving in the Cenotes (fresh water caves) in Cancun, Mexico and of course diving on the Great Barrier Reef in Australia. Mark's first preference is warm water diving, but generally enjoys diving anywhere and anytime. Another favourite dive spot is the Aldershot training pool, it's nice and warm and always full of fun, excitement and new experiences.
Mark lives in Burlington and is married with three grown children who all enjoy diving, and is a self-employed IT Consultant who, when not diving, enjoys playing squash and, like Jerry, also enjoys road trips on his Harley.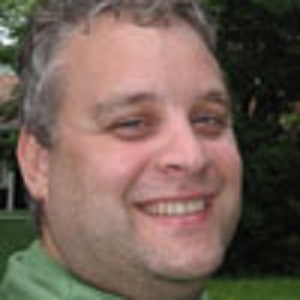 Assistant Instructor
Mike Tokarchuk
Mike is known in the Float n' Flag community as "Mr. Buoyancy" for his work in the Peak Performance specialty course.
Mike began his diving career back in November, 1992 on a very cold and snowy open water weekend. He progressed through the PADI levels to become an Assistant Instructor in April, 1996. As previously mentioned Mike is a Peak Performance instructor as well as an Emergency First Responder instructor and also has many specialty certifications.
Recreationally, Mike enjoys Northern Ontario historical diving, Great lakes wreck diving, quarry diving and East Coast wreck/scallop diving. Mike's additional claim to fame in the diving community is that of an underwater pumpkin carving artist of great expertise.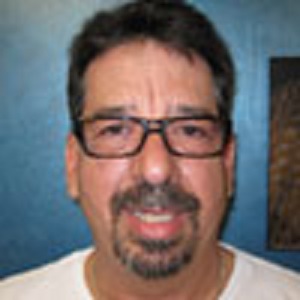 Instructor
Larry Shephard
Larry's love affair with scuba diving began while watching Lloyd Bridges in Sea Hunt. He was exposed to diving while doing an early Discover Scuba with the Air Cadets in 1969 but it wasn't until a subsequent Discover Scuba in 2004 Cancun) that Larry's passion for scuba diving began.
Larry completed his open water certification in 2006 and very quickly moved through the PADI levels to become a Master Scuba Diver and Dive Master in 2010, and an Instructor in 2011. Larry's dive education also includes many specialty courses as well. Larry enjoys all types of diving from wreck diving in Canada to coral swim thru's of the Caribbean.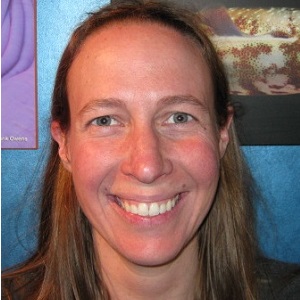 IDC Staff Instructor
Jenn Strang
Jenn is an active participant in many diverse sports including boxing, rock climbing and running. However, her main focus has been competitive swimming and triathlons.
A resort scuba diving course taken on a trip to Jamaica a few years ago lead Jenn to Float N' Flag where she became a certified diver. Her new passion motivated her to pursue her PADI dive education to become a Dive Master. She appreciates the dive education that she has received from Float N' Flag and is excited to assist new divers in learning the skills required to safely enjoy diving.
Although Jenn prefers to dive in the warm waters of the Caribbean, she will never say no to the opportunity to go diving, even in Lake Ontario or Gilboa Quarry. Jenn's favourite dive is always her next one and has had the amazing opportunity to travel all over the world on Float N' Flag Group trips.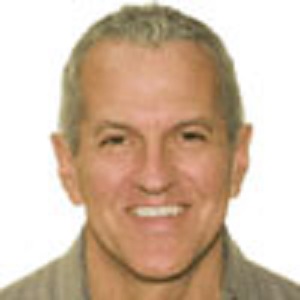 Instructor
Rob Chiasson
"Being a native of the east coast, Rob has always had a passion for the sea, whether on top of the water or beneath it. Initially Rob's interests included such surface activities as competitive swimming, water polo, life guarding and sailing.  Rob then added scuba diving to his repertoire and has been diving for over 20 years.
Rob has been fortunate to be able to travel and dive and view the underwater world through the lens of a camera.  He has been on dive trips to the Caribbean, Hawaii, Central America, The Galapagos Islands, Cocos Island, The Maldives and Indonesia. Rob has continued to pursue his dive education by taking numerous specialties and now enjoys being an Instructor with Float N' Flag.
His ultimate dream is to combine his two passions, sailing and scuba diving."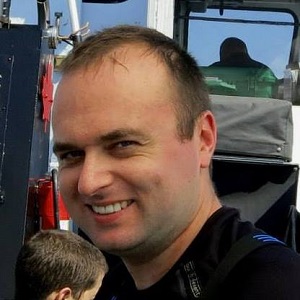 IDC Staff Instructor, Sidemount Instructor
David Craig
David's interest in and fascination with the underwater world began in 2008 while on a snorkeling day trip as part of a vacation to Mexico. In the following year, David began his scuba diving education by completing his open water certification.
David is a year-round diver, enjoying both the cold waters of many local sites including Tobermory and the Niagara River, as well as warmer locales in the Caribbean and beyond.
David especially enjoys working with new divers and wants to help others share in and enjoy the experiences of what the world's waters have to offer.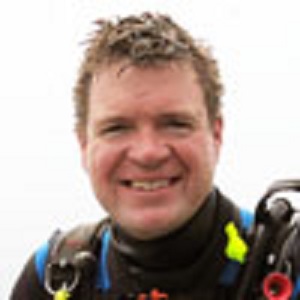 Instructor
David Turner
David's dive career began in 1993 when, as a teenager, he became a certified diver. It wasn't, however, until 2011 while on a trip to Mexico, that his interest in diving was re-kindled. Since that time, Dave has pursued and completed multiple PADI certifications and specialties. The proximity of Float N' Flag provided David with the opportunity to pursue these PADI certifications. Impressed with the store's philosophy and encouraged by the store staff, David achieved his Divemaster certification in the spring of 2014 with the view to assisting divers of varying experience levels. Following that, he completed his Instructor course and began teaching in July 2015.
Although cold water diving appeals to David, warm water diving is his favourite. David's dive experiences have taken him to Ontario's Great Lakes, the Canadian West Coast, Dominican Republic, Bahamas and Mexico. 'Columbia Brick" in Cozumel and "Danger Reef" plus "The Blue Hole" in the Bahamas are his favourite dive sites to date.
When not diving, David cycles and swims to keep in shape. Ultimately, David would like gain additional experience in both recreational and technical diving.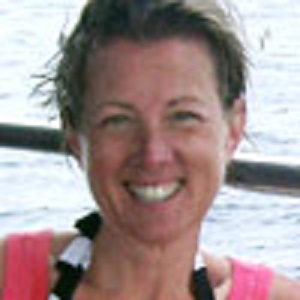 Assistant Instructor
Lynn Weller
Lynn became a member of the diving community over 27 years ago. Initially her focus was on the Great Lakes and the St. Lawrence River, exploring the wrecks of Brockville, Cornwall, Kingston and Tobermory. Lynn moved through the PADI ranks but put her pursuit of diving on hold with the arrival of her 3 children. Her children are all certified divers and she is very proud of their diving accomplishments ( two are MSD and one is currently underway in the DM class ) and she is very grateful for their amazing diving adventures throughout the world as a family.
Although every dive is a great dive, Lynn recounts 3 favourite dives: German Channel, Palau, night diving with mantas in Maldives and Darwin's Arch and Wolfe Island, Galapagos, with the hammerheads and whale sharks. For Lynn, the most wonderful part of diving is being able to share the fantastic undersea world with her children and seeing them blossom into ocean advocates. As a Divemaster, she also fosters that excitement and curiosity with new divers. Lynn has just graduated from the Assistant Instructor program and has her sights on Instructor in the spring.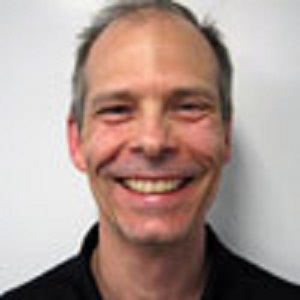 IDC Staff Instructor
Paul Cloutier
Paul's underwater journey began while snorkeling on the Southern tip of the Great Barrier Reef in 2006. Float N Flag provided the expert training, safe diving mantra and contagious passion for diving in fresh and salt water, warm and cold water. His first salt water dive was in Wakatobi, Indonesia and has since done many dives in the South Pacific / Australian waters.  His favorite dive sites include 1. Byron Bay, AU, protected marine-park where every dive is unique with incredible marine diversity & seasonal migration; 2. The black sand beach of Tulamben, Bali on the USAT Liberty wreck.  He has pursued his strong interest of underwater photography making his dives exciting and memorable.
Paul lives in Burlington and has a career in IT management.  He enjoys the occasional round of golf, biking, rudimental snare drumming and good music. Now that he has attained Staff Instructor, he is looking forward to new responsibilities with the teaching team.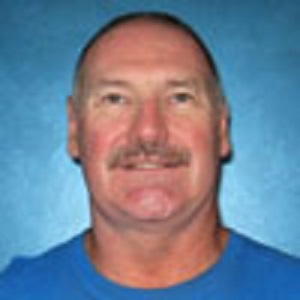 Instructor
Gary Holmes
For Gary, the underwater world was open to him while snorkelling in the Caribbean. His fascination with a myriad of colourful fish and endless varieties of corals lead to the decision to become an Open Water diver in 2009. A dive at Gulliver's Lake resulting in a close encounter with a small bass was the catalyst to further his dive skills and diver education. Both warm and cold water experiences coupled with taking several courses resulting in achieving Master Scuba Diver ranking. His desire to share his enthusiasm and experiences with new divers plus wanting to help them become certified propelled Gary to recently becoming a Dive Master. Gary's favourite cold water destination are the wrecks of Tobermory while a return to Little Cayman would be a definite repeat dive trip.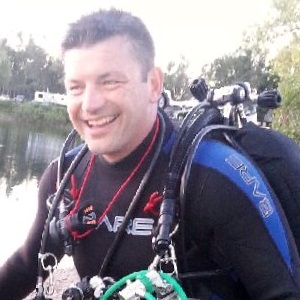 Instructor
George Ward
George became interested in  diving as a child, watching "The Undersea World of Jacques Cousteau" TV Show with his Father on Friday nights.  He made his first dive at the age of 11 in his grandparents pool and was hooked.  At the age of 15, almost 40 years ago, he became certified with his Father through Float'nFlag and then dove with his Father for a few years until school, career, marriage and children took him away from the sport.  He would snorkel on vacation with his young family and then in 2014 he re-certified with his teenage children, and has been enthusiastically expanding his experience and training ever since.  An avid Caribbean warm water Recreational Diver, he also has a passion for the discipline, planning and challenge of Technical Diving in Canada's cold depths.  As a new Instructor with Float N' Flag, he's anxious to share his enthusiasm and love of the sport with anyone he works with.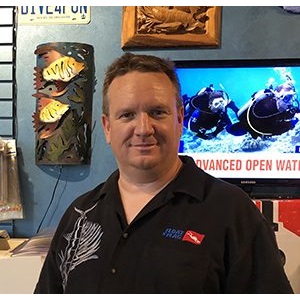 Staff, Divemaster
Martin Smith
I have been diving for 4 years. What started out as snorkelling excursion 10 years ago while on vacation in the Dominican Republic lead to wanting to explore more of the underwater world.
What started out as something to do on vacation has lead to a lot more involvement and enjoyment of the sport than I ever would have imagined. I have a Master Diver certification almost 200 dives and have become a Divemaster. The chance to dive and work with the great community of Divers here at Float N Flag has lead to meeting a lot of great people, fun and adventures that I look forward to continuing for a long time to come.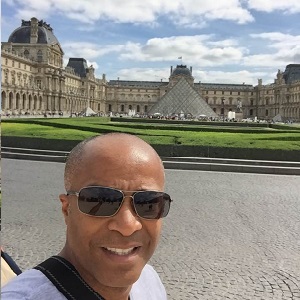 Instructor
Les Thomas
Les got his open water certification in 89 but like many new divers didn't keep at it. While on a trip to Thailand in 2006 he decided to take a refresher course and the diving bug was reignited. A self-proclaimed warm water diver for many years Les said he'd never dive in Canada or any other cold water. Wanting to keep his skills up between trips he took some specialty courses and saw that cold water can make for some great diving. After buying a drysuit (and then another) Les now dives year round and enjoys the wrecks around Tobermory, Brockville, Kingston and Lake Erie. Some of his favorite dives though are still in warm water with some great memories and stories after a bucket list trip to the Maldives.
Les is an active Tec diver and became an open water instructor in 2015. He is currently in the process of obtaining his Tec Trimix certification. He says Tec diving isn't about the depths but more about learning new aspects of diving, becoming a more skilled diver and being a part of the dive community.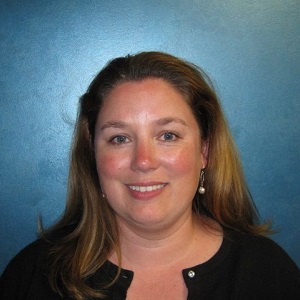 Assistant Instructor
Joanne Carmody
Joanne began diving in the cold quarry waters of Wisconsin back in 2001. A Bahamas live aboard dive vacation followed shortly after her Advanced certification and Joanne immediately became a solely warm water diver for the next 15 years! In 2016 Joanne connected with Float N' Flag and has begun cold water diving again including many nights at Gulliver's and some weekends in Wiarton and Tobermory.
In 2017 Joanne completed the Divemaster program as an opportunity to continue to develop her skills and has enjoyed working with newer divers so much that she has just graduated from the Assistant Instructor program.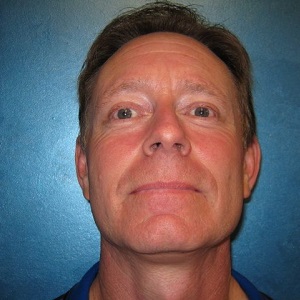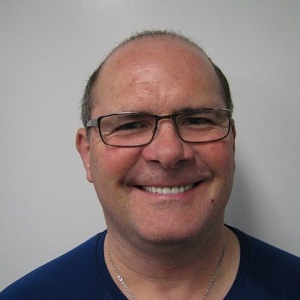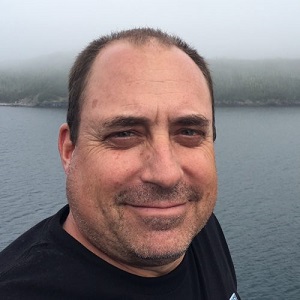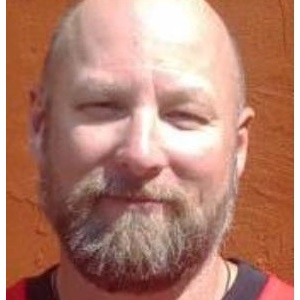 Divemaster
Douglas Mcbride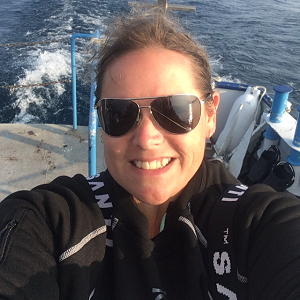 Divemaster
Lisa Marshall
Lisa has spent many years in and around the water. She became an Open Water diver in the spring of 2015, and after a trip to Tobermory with the shop that summer she was hooked. Lisa is excited to help new divers discover the underwater world. She has just become a Divemaster and is excited to see many new open water divers.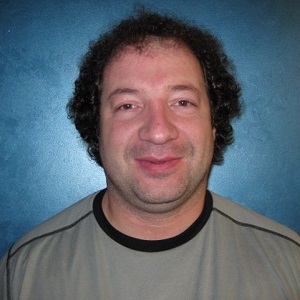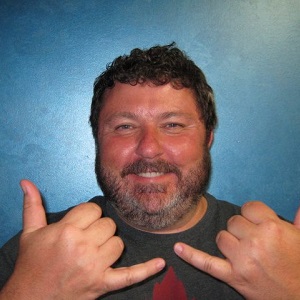 Assistant Instructor
Rory Thain
I love to travel and I love to explore so when I learned that 71% of the world was covered in water, I needed to see what I was missing!  Certified as an Open Water diver in 2001, my partner and I have traveled from Iceland to Mexico exploring the oceans and lakes in between.  In 2018 we became Assistant Instructors because we wanted to share our underwater enthusiasm with others.  It really is a blast to see the smiles on faces when they come to the surface and say, "that was so cool!"  Give it a try, you'll love it too.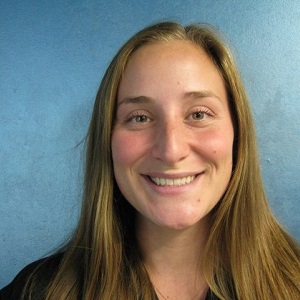 Staff, Divemaster
Devan Bruce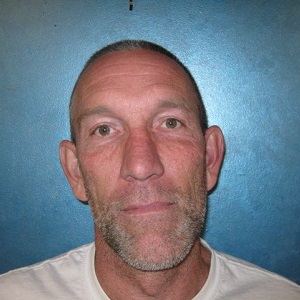 Instructor
Ralph Buitenhuis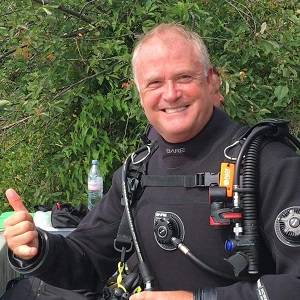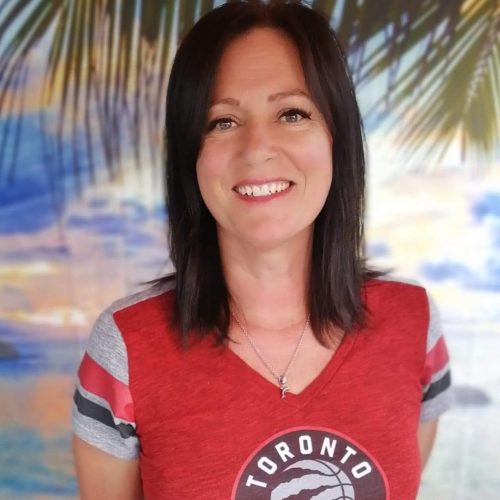 Store Staff, IDC Staff Instructor
Jodi Niddrie
When my parents placed me in AQUA Babies when I was 6 months old, they knew immediately that I should have been a fish! My love of the water expanded into an extreme fascination with the ocean – studying many species of sharks, whales, and other ocean creatures. In 2011, I decided to sign up for the PADI Open Water Course. During confined lessons, I sat at the bottom of the pool just enthralled that I didn't have to come up for air. I felt the "new love butterflies" happening and knew I was on to something. Once I utilized that training in the Pacific Ocean at the Pearl Islands in Panama, I was hooked. I felt so completely relaxed and meditative underwater, I knew that I had to take this to new levels. In 2016, I left my career as a system admin and decided that I would live in Honduras for a while to complete my instructor training. It was the most rewarding time of my life – becoming a SCUBA Instructor – knowing that I could share this amazing underwater world with other people. I absolutely adore the look on my student's faces when they have that "Ah-ha" moment. After instructing for a while, I extended my training to include the IDC Staff Instructor rating, allowing me to also work with experienced divers to hone their ability to teach this amazing sport to others!
I am a mother of two gorgeous children (AJ – 23 and Melody – 17) that have been my most supportive and biggest fans in this endeavour. In my spare time, I like to play guitar, piano and sing. I love reading and "Netflix and chill" (especially ocean documentaries!). My social time with friends and family is also super important to me.