If you're looking for a luxurious dive tour in a far-flung exotic paradise, Indonesia's shimmering Raja Ampat Islands may be just the ticket. Condé Nast Traveler dubbed Raja Ampat "the world's most beautiful islands", and this spectacular corner of the world holds some of the most incredible diving you'll ever see. Exploring Raja Ampat's marine treasures on a luxury liveaboard cruise means seeing ten times more coral than that of the Caribbean and diving among nearly 1,300 species of fish, including majestic sharks, manta rays, seahorses and much more.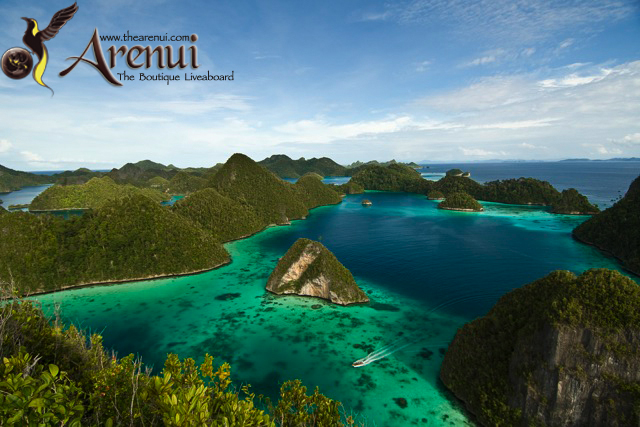 Raja Ampat is made up of around 1000 idyllic islands just off the Indonesian coastal city of Sorong in Southeast Asia. It is a remote part of Indonesia that is largely unknown to foreign tourists, and as a result, its waters are clean and clear, its underwater ecosystem is healthy and its marine life is thriving.
In case we haven't convinced you yet to take the plunge and immerse yourself in an oceanic wonderland, we've put together our top 5 reasons to embark on a luxury dive cruise to Raja Ampat Indonesia:
Dazzling Undersea Life
Prepare yourself to swim among a glorious rainbow of marine creatures that could include sharks, snappers, Napoleon wrasse, barracuda, dogtooth tuna, trevallies, dolphins, manta rays, pygmy seahorses, mimic octopus and gorgonian sea fans. If you're lucky you may even spot mysterious wobbegong and epaulette (walking) sharks. Raja Ampat's unique islands offer opportunities to dive among thriving walls, reef flats, slopes, seamounts, lagoons and pinnacles. There are several mesmerizing undersea wrecks to explore here, including wartime ships and planes, and new wrecks are being discovered constantly.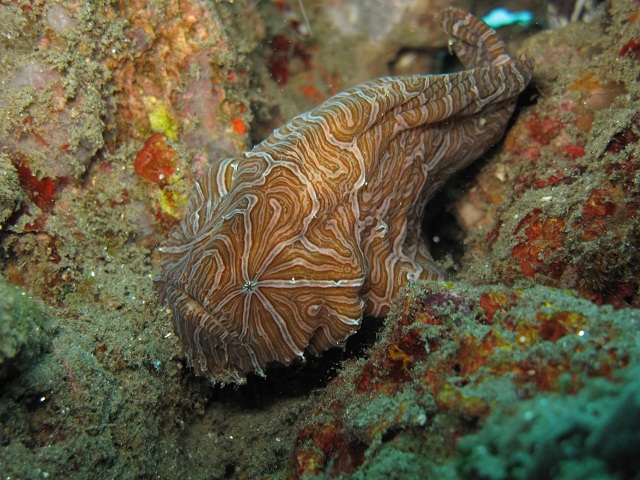 Luxurious Liveaboard Cruise
Any professional diver or travel pro will tell you that the hands-down best way to explore the archipelago of Raja Ampat is by liveaboard cruise. This traditional Indonesian sailing vessel offers easy access to world-class dive sites, with superior service, Indonesian art, and most of all, a very experienced dive crew. Dive multiple times a day and visit remote dive sites while enjoying the modern conveniences of a luxury hotel. Aboard the luxurious Arenui ship, guests will enjoy spacious boutique cabins, tantalizing gourmet cuisine, a magnificent outdoor sky restaurant and five-star service. The Arenui offers space for 16 guests, ensuring that each traveller gets a personalized travel experience that exceeds their expectations.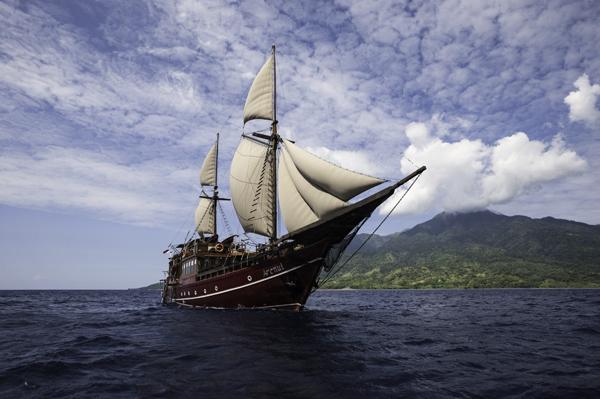 Gorgeous Underwater Photography
Raja Ampat's enchanting reefs create the perfect environment for both wide-angle and macro underwater photography and video. Capture those spellbinding underwater diving moments and make them last a lifetime with on-board services geared toward amateur and pro-level photographers. Guests on the Arenui who are shooting digital photography can view their images on MAC or PC computers provided for their use in the ship's luxurious lounge, and 110V and 220V sockets are at the ready to recharge devices. Onboard 'camera only' rinse buckets are also provided, making it easier than ever to capture the magic of Indonesia's rainbow seascapes.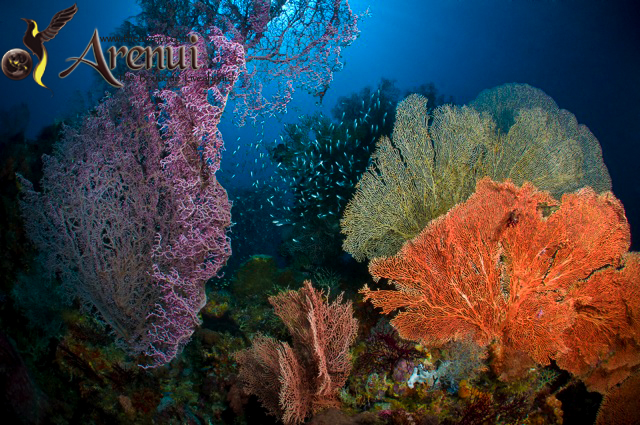 Jungle Trekking, Exotic Birdwatching & More
Though Raja Ampat is acclaimed for its unparalleled diving, it also has top-shelf travel experiences that will delight even the most intrepid traveller. The archipelago is a paradise for bird watchers, and wild birds of paradise, cockatoos, eagles and many other rare birds can be spotted on the lush islands. Though Raja Ampat's population is sparse, visiting a traditional village and meeting local artisans, or taking in a traditional bamboo flute (suling tambur) performance, is a fantastic way to experience local culture. Trek around the islands to discover jaw-dropping jungle waterfalls, enjoy some R&R at the beach, or sit back and watch the sun sink into the ocean. Raja Ampat is like nowhere else on earth.
Brilliant Bali
Since no trip to Indonesia is complete without visiting Bali, our Raja Ampat dive cruise includes a few night's accommodation on the legendary Island of the Gods. Bali is a picturesque and deeply spiritual island coveted by discerning travellers from across the globe. With its spectacular beaches, world-class surfing and diving, and truly unique cultural attractions, Bali has earned a reputation as a paradise on earth. Explore some of Bali's estimated 20,000 temples, trek or cycle through verdant rice terraces, soak in soothing hot springs, practice yoga or unwind with a heavenly Balinese massage. The Balinese people are exceptionally warm and welcoming to visitors, and an expertly guided sightseeing tour is included in your dive cruise package. So what are you waiting for?
Raj Ampat is Calling – are you going to answer?
Float N' Flag is hosting a January 2019 luxury dive trip to Raja Ampat aboard the Arenui. Book your space now! For more information, visit here or email us our in-house travel specialist, [email protected] from Float N' Flag Travel. Enjoy a video of the Raj Ampat experience here.